We give your brand a voice. But first, take a moment and listen to ours.
Logoflow is a state-of-the art logo generator focused on crafting professional, aesthetic logos for your brand. We aim to boost your brand identity through unique logos that speak for themselves. Logoflow carefully considers your niche, industry and keywords to provide the most relevant, carefully curated logo for your brand.
Our secret lies in the detail.
We know how much it matters. That's why every logo in our library is handcrafted by a team of professionals who are only the best at their game. Take a combination of skill and patience. Now throw in the power of AI. The result is over one thousand stunning logos, each one equally capable of being the next billboard kingpin.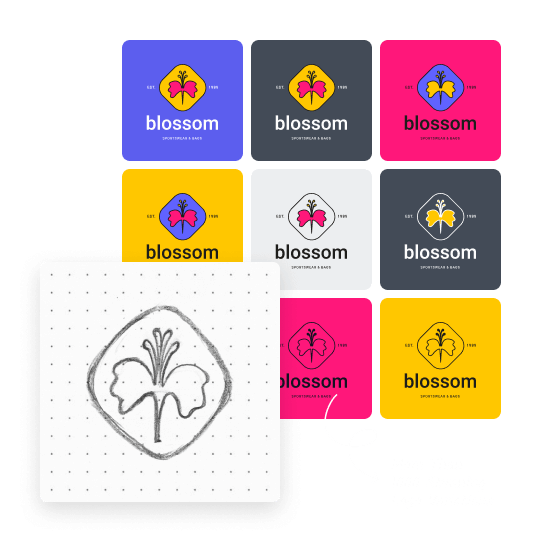 We are just an ordinary bunch of geeks trying to create extraordinary results for new brands.
Vishan's love for all things creative has led him to a decade-long career in design. With an ultimate passion for branding and logos, he firmly believes in giving brands the best of the best.
Master at all things CSS and HTML and the reason our website looks and works the way it does 😉
A master at UI/UX, bringing a business analyst approach to designing applications.
Self-motivated and ambitious, Khalid has great experience in field research in NLP, Artificial Intelligence. He is also a master of React and server-side programming using Node.js. 
With a passion for the written arts and a fine knack for wordplay, Farah works on building connections and giving Logoflow a voice of its own. 
Giulia's lifelong passion for art is reflected in her 10+ years as a graphic and brand identity designer. Her perfectly crafted illustrations give Logoflow designs their unique human touch. 
Hailing from Pakistan, Zohaib's expertise lies in JavaScript Framework. He is also a software engineer, UI/UX expert and React Front End Developer
Sarfraz has a talent for designing and developing web applications across multiple APIs, third-party integrations and databases. He is also highly adept at contributing to collaborative work environments like Logoflow and overseeing customer satisfaction.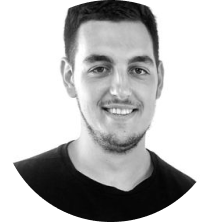 LogoFlow is a life-saver for all busy Ecommerce entrepreneurs. The fact that you can design logo in under 5 minutes, & focus on generating sales, is just mind blowing in terms of efficiency.
Matija Golubovic
Founder of Mars Active Wear

As a business owner this app is perfect for me, I was able to create a logo for my plant shop with a few clicks, and the brand page is a life saver, I don't have to worry about where my brand assets are cause it will always will be accessible through Logoflow 
Amanda Fernando